Phuket Village is tucked away in the southern part of Balesin Island. Each Phuket villa is characterized by multiple roof tiers, undulating serpentine shapes, and blade-like roof projections which are hallmarks of the rich Thai heritage. Phuket villas are similar in layout to Bali and Balesin villas, with an outdoor deck, daybed, and lounge chairs and tables for relaxing. A lush green forest surrounds Phuket Village and the views here are of Lamon Bay, for the sunrise, and the Pacific Ocean, for the sunset.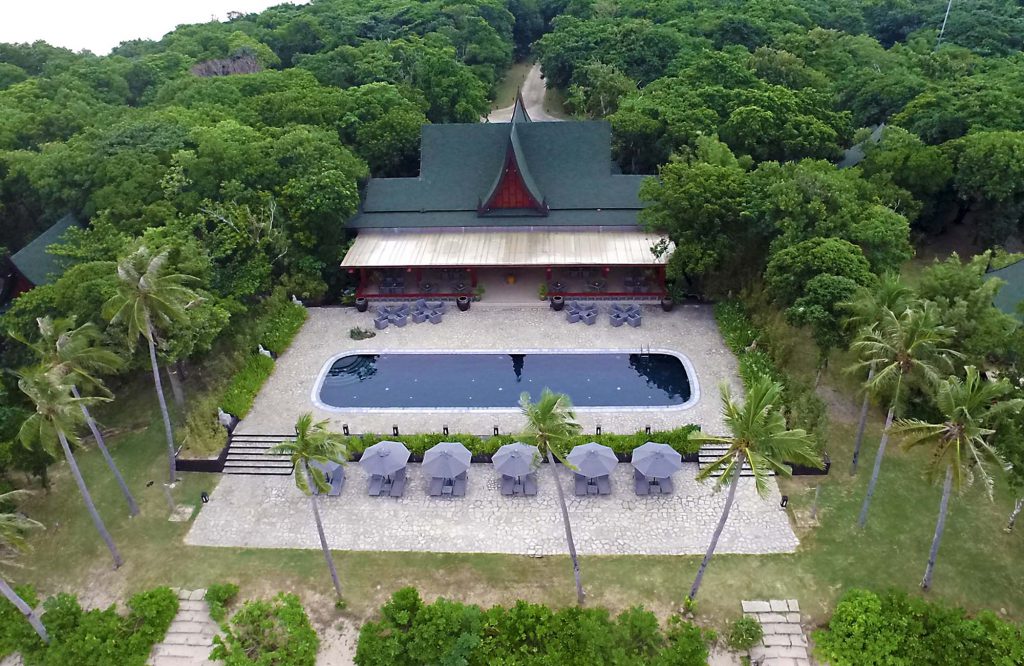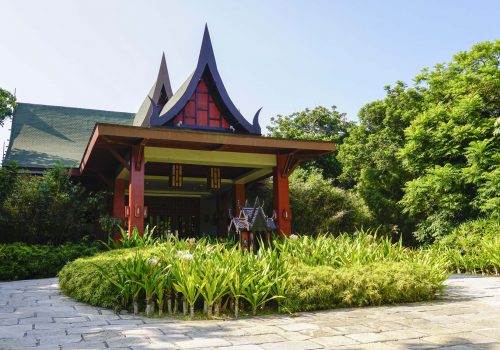 The Salathip is an awe-inspiring structure, with its Buddha statues, scaled roofs, and authentic Thai artifacts. House specialty dishes include tom yam goong, pad Thai goong, and keng deng gai. Aside from the indoor seating area, the restaurant opens up to a generous outdoor veranda for al fresco dining. There is also a sleek, black-tiled, 25-meter swimming pool fronting Salathip, as well as a row of lounge recliners and parasols along the beach.
Hua Hin and Koh Samui private dining rooms
One can dine in privacy in the Hua Hin and Koh Samui rooms. Each can seat six to eight persons.