St. Tropez offers members and guests a South of France experience. Leading up to the village is a long, date palm-lined driveway. At St. Tropez, rooms are characterized by their high ceilings and their own balconies looking out at the Pacific Ocean.

St. Tropez has a large tiled swimming pool with sun loungers and parasols that dot the terrace as well as the beach.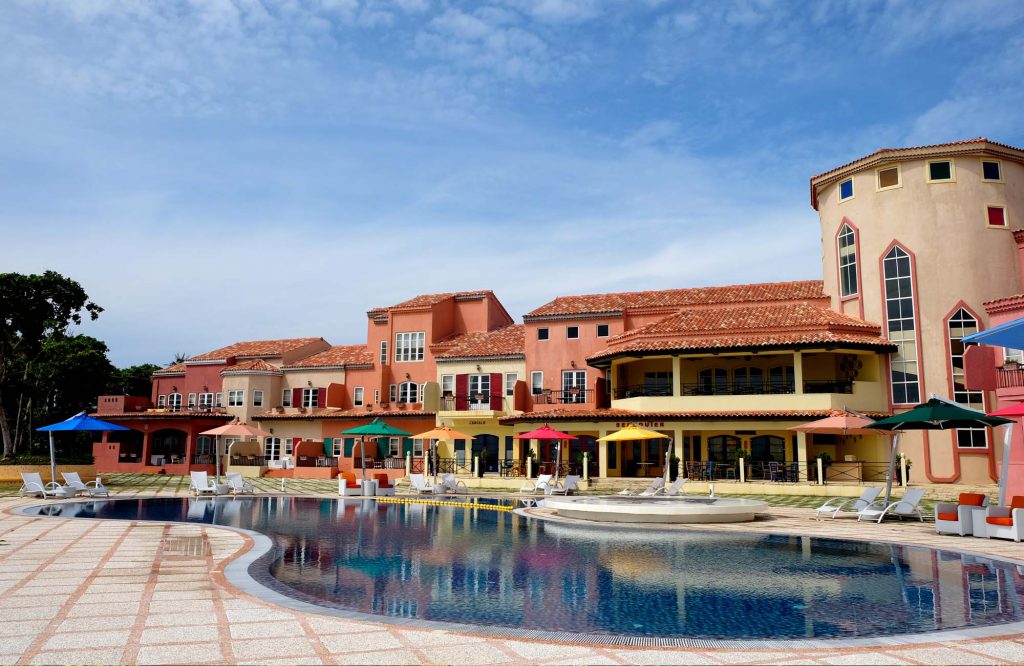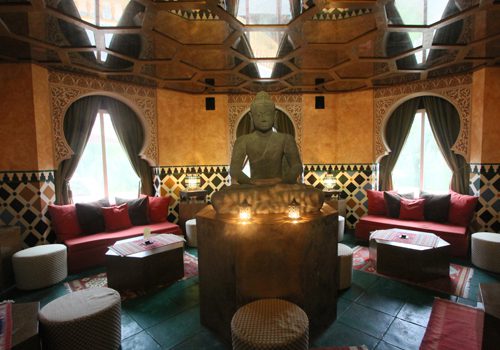 With its hexagonal ceiling mirrors and exotic yet cozy furnishings, the Nirvana Lounge draws inspiration from the sophisticated French bar scene. This little hideaway on the main floor of St. Tropez provides an intimate backdrop for cocktails or a post-dinner tête-à-tête.
LES RESTAURANTS DE ST. TROPEZ
"Les Restaurants de St. Tropez" are several small dining areas: Le Girelier, La Voile Rouge, L'Escale, and Place des Lices. For added privacy, there is Le Neptune, a secluded dining room that can seat 12. Specialties of the house include pissaladière, escargots de Bourgogne, and filet au poivre.

La Crêperie is located on the upper floor and offers sweet and savory crêpes with café au lait or any way.