Toscana Village draws its inspiration from Tuscany, the Italian region renowned for its lush vineyards, olive groves, rolling hills, old-world traditions, and art masterpieces. Toscana Village features many hallmarks of Tuscan architecture and design—arched doorways, terracotta accents, textured stone walls, tiled finishes, and the generous use of natural wood. The suites and common areas in Toscana Village are decorated with rich yet simple furnishings in soft, opulent fabrics.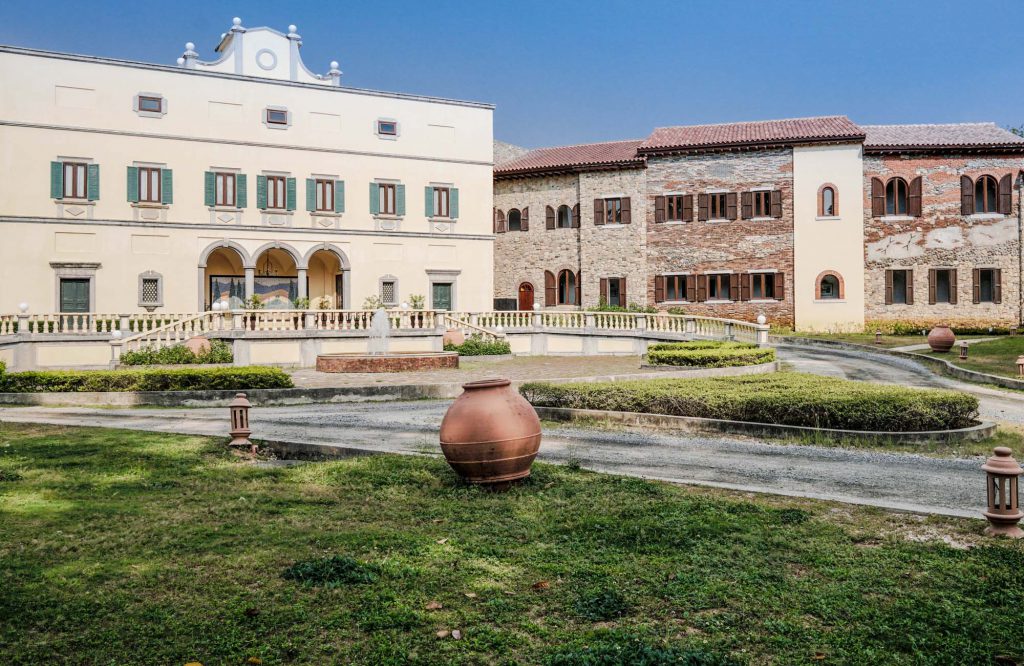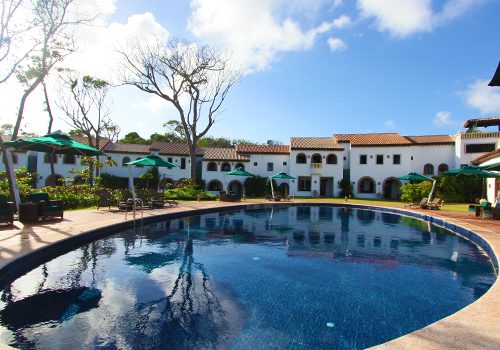 Toscana is the main clubhouse of Toscana Village. Visually reminiscent of an Italian country estate, it features an open-air courtyard that looks up to a third floor terrace with sweeping views of the Pacific Ocean.

Fronting Toscana are three oceanside swimming pools—one saltwater and two freshwater—with sun loungers and parasols.
The Gardens and Seaside Walkway
THE RESTAURANTS OF TOSCANA
Toscana Village is home to several dining areas: Trattoria Toscana, La Nena, Da Ventura, La Meridiana, Al Foghèr, Anghiari, Sezzano, Molinello, and La Terrazza. Guests can choose to dine in any one of these areas for their à la carte meals. Specialty dishes include antipasto Toscano (assortment of Tuscan salami and prosciutto) and spaghetti alla vongole veraci alla Roberto (with fresh baby clams in white wine sauce and whole garlic).

You will also find Un Rincón de Chile, our Chilean wine bar, in Toscana. Here you can enjoy the finest Chilean wines and sample a selection of typical Chilean tapas.