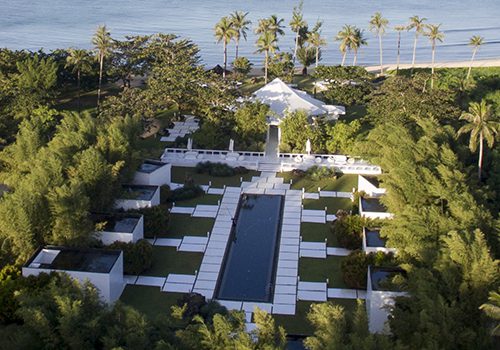 Indulge your senses at The Leea Spa. Whether it's a body scrub, a massage, or a foot spa, our well-trained therapists provide guests with the pampering they deserve. The Spa offers massages, and body treatments in your own private suite equipped with an outdoor shower and a pocket garden. Located in the center of the 10 single-detached spa suites is a 30-meter long black pool.
Before starting your session, go for an invigorating dip in the pool or detoxify in the sauna. You can choose from couples or individual spa suites, or even have your massage in one of our beachside cabanas. Try the Balesin Signature massage!
Balesin's wide range of water sports will get you excited for a whole day of fun under the sun. Experience the thrill of waterskiing, kayaking and windsurfing. Marine life enthusiasts will enjoy snorkeling around the island's crystalline waters. Dive fanatics can explore the various coral reef formations. If you want to relax, rent a Hobie Cat or Paraw and relax while you watch the gorgeous Balesin sunset.  Once you're done swimming, head over to the beach for a friendly game of volleyball, football or Frisbee.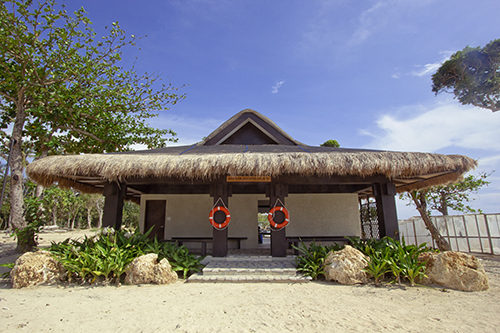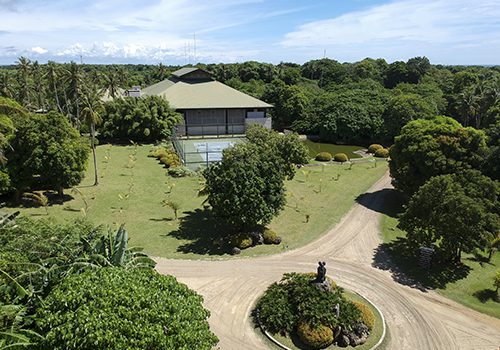 The Sports Center is a fully featured club in its own right, focusing on athletic and competitive recreational activities. Indoors, the Sports Center features a generously equipped gym; basketball, tennis and badminton courts; a martial arts studio; an airsoft target shooting range; a rock climbing wall; table tennis; and refreshment bars. Outdoor facilities include more basketball and tennis courts; a soccer field; and a running track.
The Stables is a stone's throw away from the Sports Center. Explore the island on horse-back, following several trails and paths; or indulge in a gallop along a 700-meter long white sand beach, solely dedicated to riding enthusiasts.