THE BALESIN REGENCY VILLAS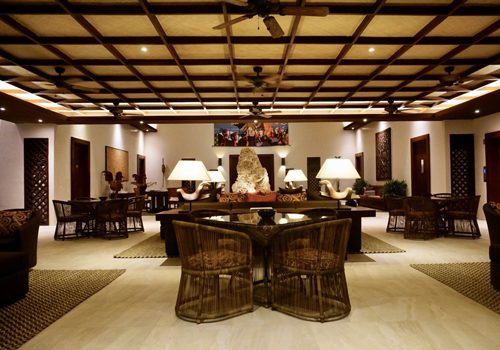 The Balesin Regency Villas are four private villas that offer 20, 12, six, and 14 bedrooms, respectively. The 20-bedroom Regency Villa A offers 12 keys (8 two-bedroom suites and 4 one-bedroom suites) with a capacity of 70 people; the 12-bedroom Regency Villa B offers 12 keys (12 one-bedroom suites) with a capacity of 40 people; the 6-bedroom Regency Villa C offers 6 keys (all one-bedroom suites) with a capacity of 20 people; and the 14-bedroom Regency Villa D offers 14 keys (all one-bedroom suites) with a capacity of 50 people.
The Regency Private Villas have a pan-Asian architectural style similar to the existing Balesin Private Villas. Each Regency Villa has its plush suite rooms, private white-sand beach, and a stunning view of Lamon Bay—the perfect place to watch the sunset. Each Regency Villa also has a spacious salon with comfy couches and a lush indoor greenscape, an Internet room, a business center, a fully equipped kitchen, a splendid veranda, a spectacular infinity freshwater swimming pool with integrated saltwater whirlpool, and outdoor cabañas for dining, cocktails, and leisurely lounging.
In addition, each of The Regency Private Villas has an enormous entertainment area with a bar for late-night cocktails, a lounging area where you can play billiards and table tennis, a mahjong and poker room, a massage room, karaoke and TV lounge rooms, and a gym. The Regency Private Villas are the perfect venue for families and groups of friends to relax and reconnect in low-key luxury.

The Regency Villas are maintained and serviced by the Club.