Mykonos Village stands in contrast to other Balesin Island Club villages. With its whitewashed walls, blue windows and doors, and winding cobblestone roads, it is an authentic recreation of the world-famous Greek isle. Instead of an outdoor porch, each Mykonos villa has a rooftop deck that comes with a large lounge area and whirlpool tub, making it the perfect place to throw a party.

For more spacious accommodations, the Mykonos Beach Villas are ideal for families and large groups who want to stay together. Named after the gods of Greek mythology, these 33 rooms are highlighted by a unique indoor-outdoor swimming pool, at the Poseidon area.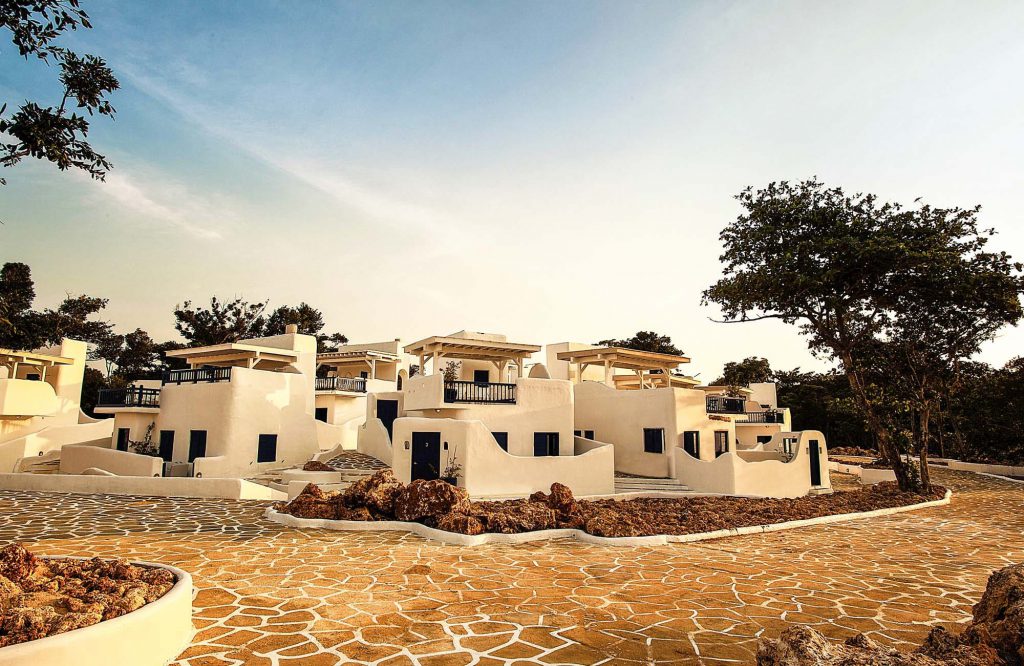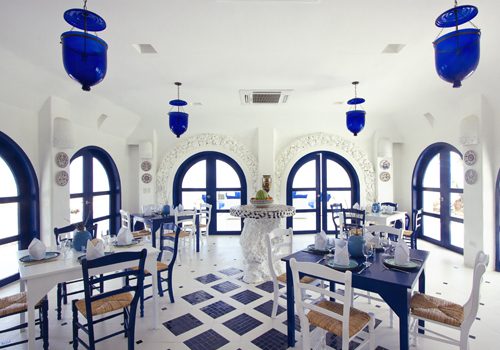 Thanassis Taverna is the centerpiece of Mykonos Village. Named after Chef Thanassis Koumpiadis, it serves gyros, moussaka, grilled lamb ribs, and souvlaki, among other specialties.

Thanassis Taverna also has several dining options: the main dining area, private dining rooms on the ground floor, an upstairs private dining room, and an al fresco lounge area in the veranda.