To Members and Friends:


I am delighted to begin this update by welcoming back Rodolfo "Pong" Ma. Ponferrada as the President of Alphaland Corporation. Pong first joined me in 2006. He worked with me during the early days of Balesin Island Club, starting as General Counsel and then rose all the way to Executive Vice President. Then in 2016, he decided to start his own law firm.


He has now "seen the light" and will be rejoining me on September 1, 2022 just a few days from now, as President of Alphaland.


Pong did his B.S. in Management at Ateneo de Manila University, where he graduated Magna Cum Laude, and then went on to the University of the Philippines for his law degree, where he graduated Cum Laude and Valedictorian of his class. He topped the bar in 2001—I believe with the highest marks ever at that point. Pong is one of the brightest guys I have ever worked with, and I am truly happy to have him back.


Balesin International Memberships


Balesin Island Club is completing its 10th year of operation. It has been a fruitful and happy decade and we now have more than 2,300 members. Balesin is today on everyone's "bucket list."


Everyone who is anybody in the Philippines is already a Balesin member. However, we have only 37 "international members" (non-resident members). So it is now time to focus on selling more Balesin International Memberships (BIMs) so that we can keep improving and enhancing Balesin.


We started this effort a couple of months ago with worldwide commercial spots on CNN. Click: Balesin Island Club TV Ad at CNN. These spots are only 30 seconds long, but we have had a very enthusiastic response.


We are now in the process of building an organization to actively market our BIMs. These international memberships are priced at US$50,000, similar to Gold memberships, with 7 free villa nights a year at Balesin, plus 2 complimentary nights at The Alpha Suites, our 260-room all-suite hotel in Makati, rated by Tripadvisor as "Best of the Best." Because Balesin is basically a weekend club, we actually have less than 20% annual occupancy, so there will be no impact on existing members.


We will be appointing international sales agents who will be paid a 10% commission (or US$5,000) for every BIM sold.


It occurs to me that some of you may have friends or relatives overseas who may be interested in being a Balesin international sales agent. If so, just let me know so that I can invite them to join our international sales organization.


Balesin International Gateway (BIG)


In March this year, we started "moving earth" in Patnanungan Island, for our new project known as Balesin International Gateway (BIG). Only 21 nautical miles from Balesin, BIG totals 750 hectares of land that we have accumulated over the past five years. BIG will have an international airport, a championship golf course, 5 to 10 hotels averaging 200 rooms each and about 3,000 home sites. Unlike Balesin, BIG will not be a membership club and will be open to the public, primarily internationally, with its international airport allowing visitors to fly directly from their worldwide residences, bypassing crowded Manila.


BIG is a huge project and will take about 10 years to develop, in several phases.


Alpha Beach Club (ABC)


As our first project on BIG, we will have a Clubhouse approximately the size of the Balesin Sala, with a large pool and about 30 nipa hut cabañas along the beach. There will be no villas at ABC to begin with. The concept is for guests to have daytime visits to ABC where they can view the island, have a nice lunch and then return to Balesin to spend the night.


We have acquired a 12-seater Agusta AW139 helicopter, which flies from Balesin to BIG in only 10 minutes. In addition, we are now searching for a hydrofoil like a Hong Kong-Macao ferry, which will take only about half an hour to get there, with about 100 pax. Before these Christmas holidays, ABC will be operational and will be an additional offering for your Balesin visits.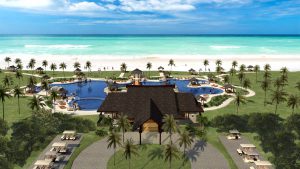 Clubhouse of Alpha Beach Club
Legacy Villas


Back in Balesin, we have started our latest project, the Legacy Villas, which are being constructed on the western side of the island, just past The Balesin Royal Villa and extending all the way to Phuket. There will be 8 Legacy Villas, each meticulously built with wooden decks cantilevered over the rocky coastline, like those in many of the Greek islands. The first Legacy Villa will be completed by about the middle of next year. The Legacy Villas will each offer 8 bedrooms, and they will be situated on 4,000+ square meter lots. A brochure is available for those interested.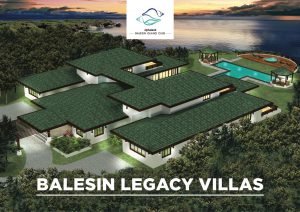 Poultry
For those of you who have been to Balesin recently, you will have noticed our new Poultry operations. We have recruited as our consultant Dr. Erwin Cruz, one of the most highly regarded premium poultry operators in the country.
Our breeders are all top-of-the-line European brands, Dominant CZ from the Czech Republic and H&N from Germany. This project was started early this year and will be fully operational by the end of the year. But even today, we are already harvesting our premium quality eggs from the poultry farm. I eat at least one egg a day and I swear that they are the most delicious eggs I have ever tasted. They will be available at Balesin Bounty by Christmas time.
Balesin Football Center (BFC)


I cannot end this update without telling you about Balesin Football Center (BFC). Football (soccer) is a hugely popular sport all over the world except in the Philippines, where we love basketball. When you think about it, we really should place more importance on football, where height does not matter. Did you know that Lionel Messi is only 5'6" tall?


We have had a soccer pitch for some time now but only with Bermuda grass. All of the top football pitches in the world have FIFA-approved artificial turf surfaces. In March, we began replacing our football pitch with the superior FIFA-approved artificial turf. We are also building a grandstand and a BFC Lounge at the Sports Center.


Balesin already has its beautiful villas and many resort amenities. Balesin can easily attract international football teams to train and practice at Balesin Football Center during the winter season, while their families enjoy the Balesin resort. We have been in contact with La Liga in Spain, Bundesliga in Germany, the Premier League in the UK, and many teams from France, Italy, and Japan; and they are all very keen. Again, BFC will be operational before the holidays.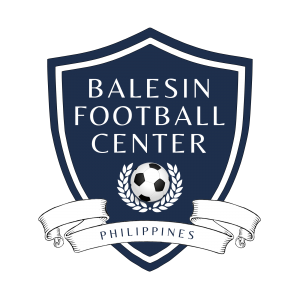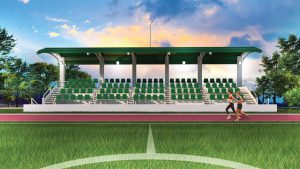 BFC Grandstand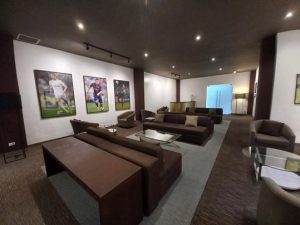 BFC Lounge
Seb and Ben


My two grandsons from London, Benjamin and Sebastian, were in Balesin for a visit earlier this month. They had not been here for the last three years because of the pandemic, and they had a whale of a time. When they saw Lia's and Maya's orchards, they immediately demanded their own. So, our poultry farm is now called Seb and Ben's, and two citrus orchards are each similarly named after them.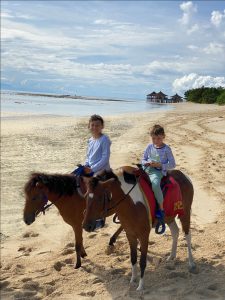 Seb and Ben
Three-Bedroom A-Frame Lodge


Finally, I want to tell you about the new A-frame Three-Bedroom Lodges that we have started building in Baguio.


Alphaland Baguio Mountain Lodges (ABML) has been a very successful project. In just four years, we have constructed a total of 74 log homes and have sold a total of 110. Those of you who have visited ABML will know what I am talking about.


Heretofore, we had been building only 5- or 6-bedroom lodges, plus 3-bedroom quadruplex units. My Design Project Director Rico Sison has again outdone himself by designing the very attractive Three-Bedroom A-frame Lodge. Again, the brochure is available if you are interested.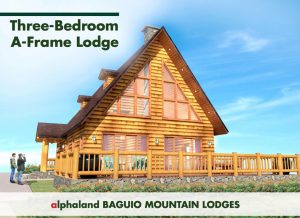 I know I have been remiss in not writing an update for you for several months, but considering the above, I hope you will forgive me. I really have been very busy!


Ciao!
Roberto V. Ongpin
Chairman