To Members and Friends:
Christmas is in the air and so this is my usual Christmas update. After two years of the pandemic, it appears that things are back to normal (fingers crossed)! In Balesin, we had a good and busy year. We welcomed 455 new members in Balesin Island Club so far this year, and we look forward to welcoming more new members before the end of the year. 
I receive about a couple of emails a week from members thanking me for Balesin, and it always warms my heart. As I have said many times, Balesin is my "magnum opus" and I am always happy when members and friends appreciate my work.
Balesin Football Center (BFC)
As you all know, the FIFA World Cup has just ended. Messi was superb but I think that Mbappé did equally well. But it is not for this update to report on the World Cup which, in my opinion, was one of the best World Cup championship matches ever. 
But I did want to tell you that you can now watch replays of it and all the great football games in our Balesin Football Center (BFC) Lounge at the Sports Center. It occurred to me during the last few rainy days in Balesin that it would be nice to have a drink while watching the World Cup replay and other great matches at our BFC Lounge. So our members can now enjoy the greatest matches at our cozy BFC Lounge while sipping a cup of coffee or their favorite cocktail, when the weather is not so friendly. It is a great alternative to Nusa Dua or Balesin Sala when there is no sunset to watch.
Those of you who are coming for the holidays will see the BFC Soccer Pitch and the Grandstand 99.9% finished. Unfortunately, it is not 100%, since some of the imported turf, which was delayed in shipping, has just arrived and needs to be installed. We will be 100% in a few weeks, certainly before the Chinese New Year, which is January 20-22 this coming year. 
The BFC is an important new addition to your Balesin Island Club. It will be an international venue for the world's greatest teams and players to play the tournaments that we will organize. Darren Hartmann, ex-Southampton player, who is our Managing Director of BFC, will organize all action at the Center. Balesin will host teams from the Premier League, LaLiga, Bundesliga, etc. as training camps when it is winter time in Europe, while their families enjoy the tropical beauty and bounty of Balesin Island Club. Darren is also organizing tournaments of teams around Asia to play at Balesin, for our members to enjoy.
We have living quarters under the grandstand for the young players who will be attending our training camps. In fact, Darren is now organizing a Balesin football team—teenagers whom he will train so that perhaps in a few years, they will play in the major leagues of international football. 
I have a special place in my heart for football, having played, believe it or not, for the Ateneo varsity soccer team many moons ago!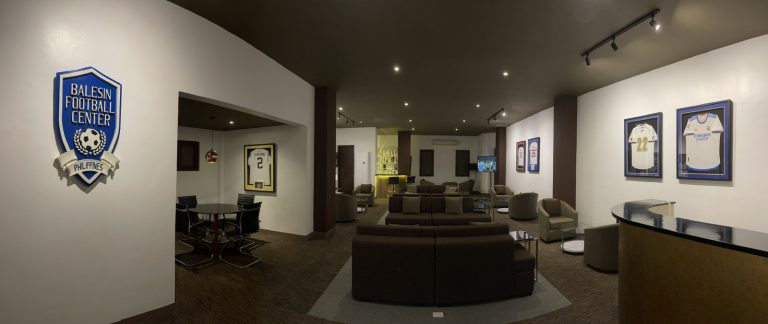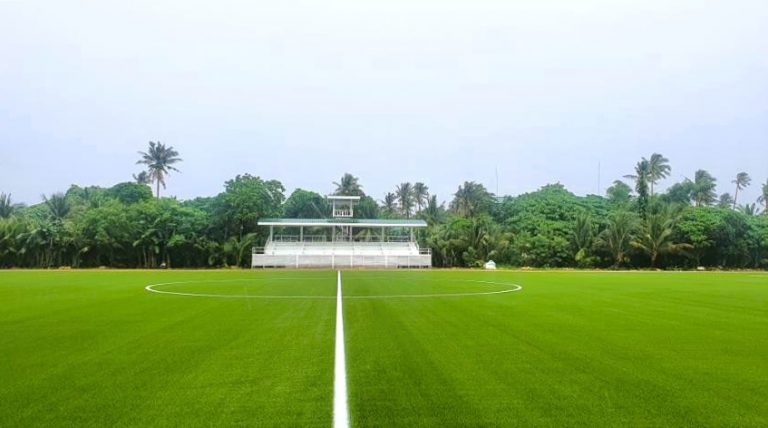 BFC Soccer Field and Grandstand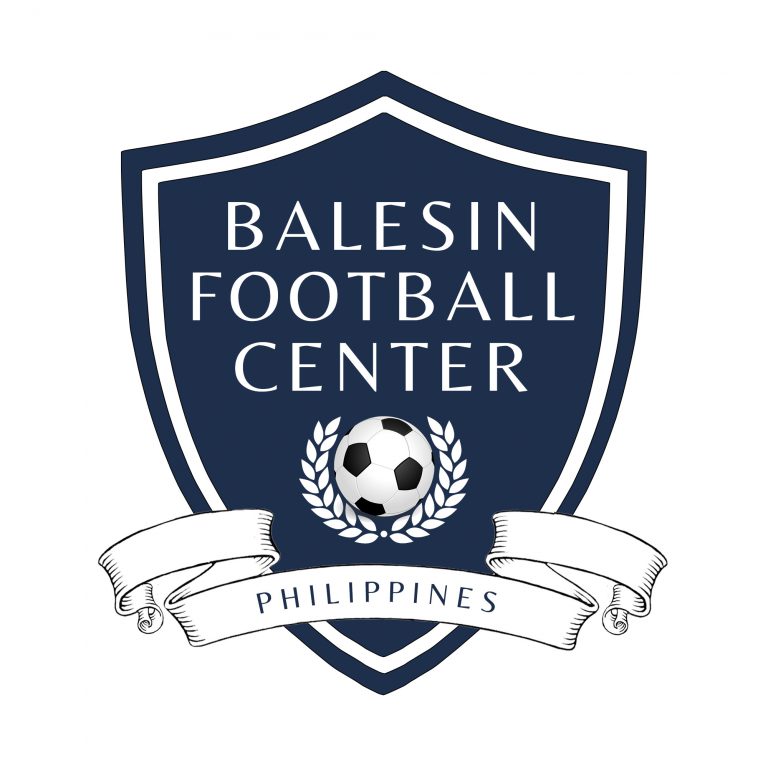 Alpha Beach Club (ABC)
The other big project that is also 99.9% finished is the Alpha Beach Club at the Balesin International Gateway (BIG) on Patnanungan Island. The beach club, which has a clubhouse, grilling station, and 25 nipa huts, plus a huge pool, was meant to open before these holidays. But alas, it was not to be.
We purchased three months ago, in Greece, a 126-passenger fast hydrofoil vessel (to be called M/V Balesina), which was supposed to arrive early in December. Unfortunately, there were many delays in the cargo ship on which it was loaded and it only arrived in Kota Kinabalu yesterday, where our crew will take it over and sail it on its own power to Balesin. Regrettably it will arrive Balesin after the New Year, because the Greek captain and Chief Engineer cannot arrive before then. The M/V Balesina can do Balesin to BIG in less than half an hour.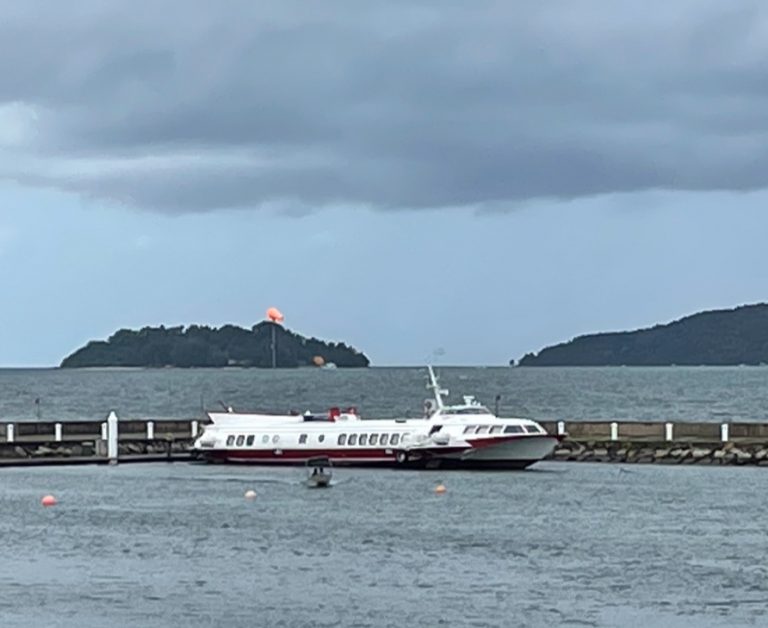 The M/V Balesina in Kota Kinabalu Today
The idea is to use initially Alpha Beach Club as a daytime destination, returning to Balesin in the evenings. We will be starting to build a 50-room hotel at BIG by early next year and, when finished in two years, you will be able to spend the night at BIG.  
We have also been busy building a golf course at BIG. We awarded the contract to Bulacan Gardens in September, and they are doing an excellent job. About 9 of the 18 holes have now been laid out and you will actually see them being built when you sit at the deck of the Alpha Beach Club, by the middle of January.
There will be three ways of getting to and from Balesin to BIG as follows:
1. Via the M/V Balesina hydrofoil (126 pax, 25 minutes);
2. Via the RIB Lia (24 pax, 30 minutes);
3. Via our Agusta 139 helicopter (12 pax, 11 minutes). 
We have also started work on our 2,500-meter runway of the BIG international airport. In two years' time, you can fly from anywhere in the world, bypass Metro Manila, and land directly in BIG where we will have the standard immigration facilities.
So, by the end of 2024, you will be able to fly directly to BIG, play golf, and stay in one of our hotels! BIG is a HUGE project (it is 750 hectares, as compared to Balesin's 500 hectares), and it will keep me busy for many years to come!
The CEO for Asia of the Marriott Hotel Group has visited Balesin and the island and we have a handshake deal that between 5 to 10 hotels of the Marriott Group in BIG will be operated by them. As you know, their brands are, in addition to Marriott, Ritz-Carlton, St. Regis, Westin, Sheraton, W, and many others.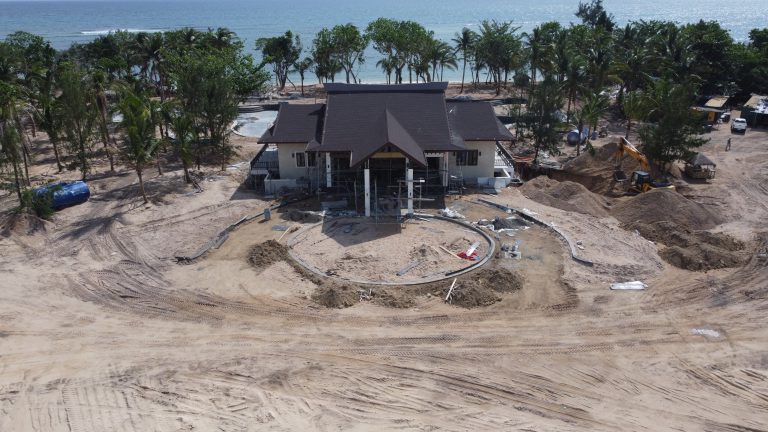 Balesin Projects
Back in Balesin, we have also been busy with our "little projects." We have planted some 12,000 citrus and fruit trees, which are now beginning to bear fruit. We have also planted an additional 10,000 coconut trees, particularly along the Balesin roads. We now have over 50,000 coconut trees on the island. We are doing our modest part to support sustainability. In a few years, we hope our members will be able to access our orchards and pick their own fruit!
Our Poultry project is making excellent progress. We are now producing 500 premium free-range eggs every day. This will increase to 2,000 a day by April.
I have never tasted more delicious eggs anywhere in the world. I am told by our poultry consultant that in Japan and other countries, the test of how good an egg is, is when you can stick as many as 10 toothpicks into the yolk and it is still intact. I have not yet done it, but I believe that our eggs can hold as many as a dozen toothpicks! They are that good. Our breeders are imported from two brands: Dominant from the Czech Republic and H&N from Germany.
Balesin is really self-sufficient and sustainable. From our farms, we feed our poultry (chicken and ducks) with the vegetable trimmings. The chicken and ducks produce manure, which is the best fertilizer for our organic vegetable farms. We are even experimenting with ground seaweed and oyster shells for our poultry. I am also told that by feeding our chickens with basil and other herbs, we will produce a unique flavor for our eggs!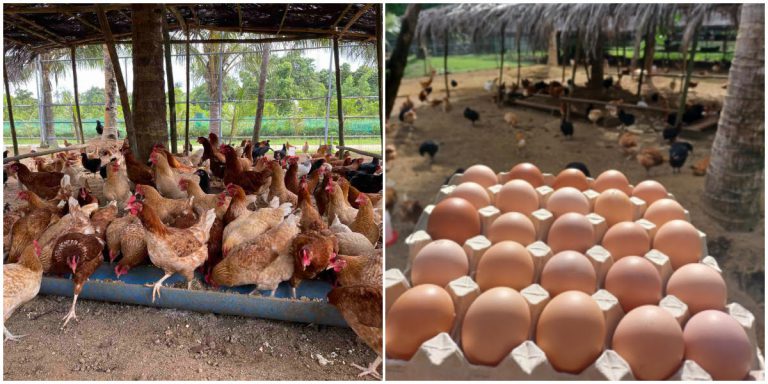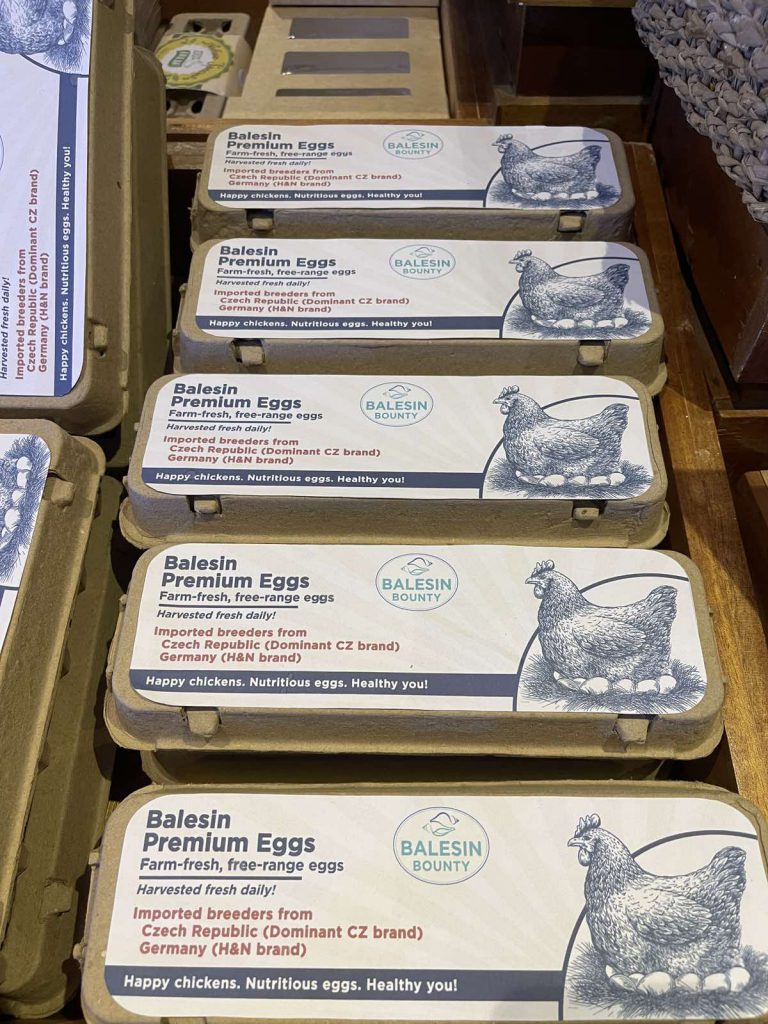 Balesin Legacy Villas
The Legacy Villas project is well underway and is about half-finished as I write this update. They should be finished in about another six months. The Legacy Villas are on the westside of the island on the way to Phuket. They will all have decks over the Lamon Bay rocks, like in many of the Greek islands. We have planned for eight of them, and will start building each villa as soon as it is sold.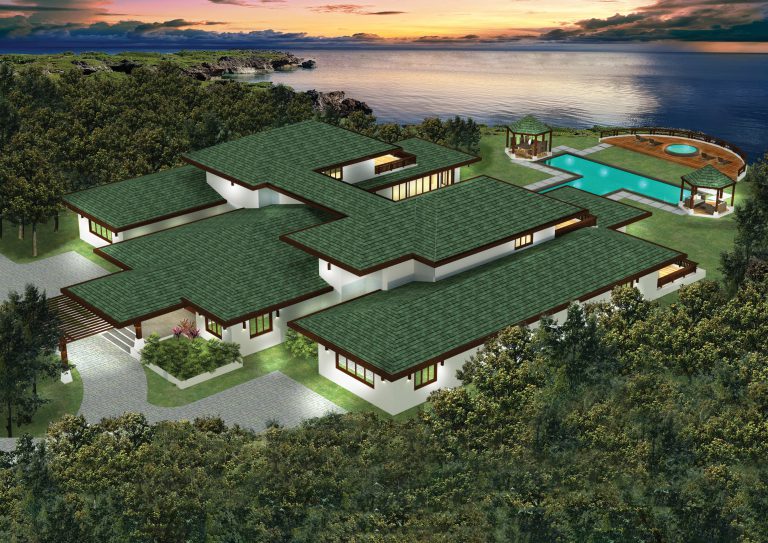 Alphaland Baguio Mountain Lodges
I want to say a word about our Alphaland Baguio Mountain Lodges. We have now built 74 lodges, and have sold 142. How is this possible? We sell them and are paid 25%, then we build them and after a year, deliver them. 
As the Benguet pine trees mature, the scent of the pine trees is in the air, particularly during this season. I am very proud of our mountain lodges and they maintain our tradition of upscale excellence. 
We are now building an expansive second clubhouse called Pines Place, which should be completed by July of next year. It will have 3 restaurants, a cozy bar lounge, 42 superb suites, and a wonderful state-of-the-art Spa, on one whole floor, where you can hang out during rainy days. The Spa will have a large, heated swimming pool and complete spa facilities.  I have no doubt that all will enjoy being able to relax there during rainy days in Baguio. 
The ABML project has been a phenomenal success. We have now so many happy homeowners. The first buyers who bought lodges when we launched this project five years ago have now doubled the value of their investment.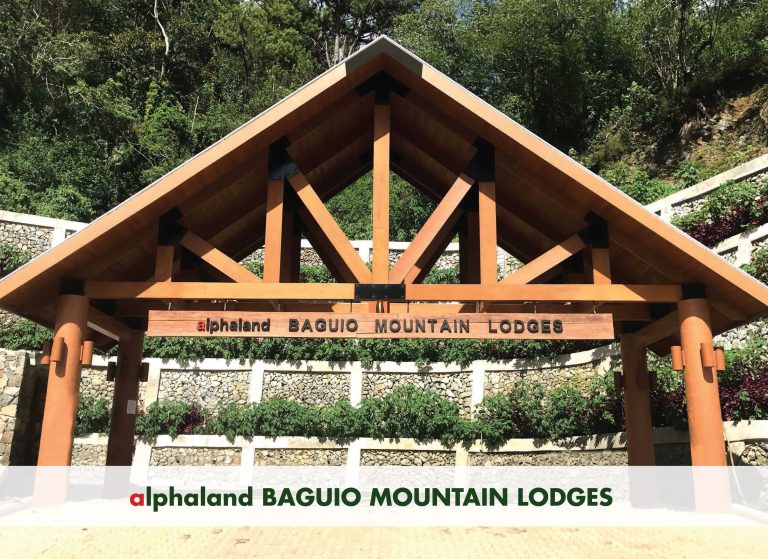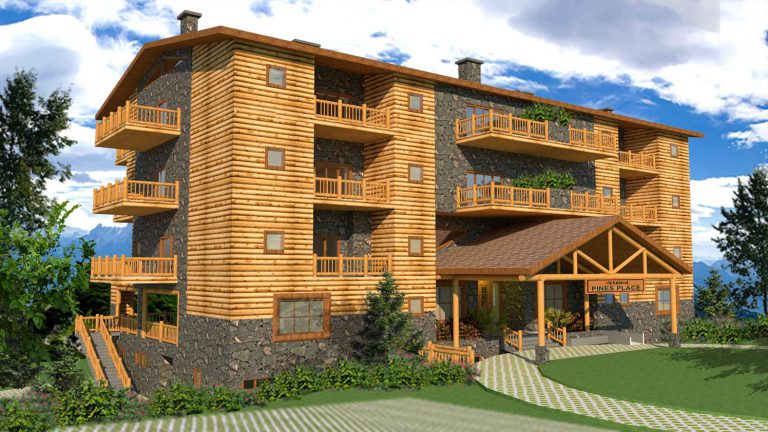 Josephine A. Manalo

My longtime, faithful secretary, Jojo Manalo, is turning 80 on Christmas Day. She has been my secretary for 55 years, and I dictate all of my letters and emails to her, including this update. Five years ago, when Jojo marked her 50th year of service to me, I had a special party for her at The City Club. I was surprised that so many attended, including cabinet secretaries, senators, congressmen and prominent business leaders. Happy birthday, Jojo!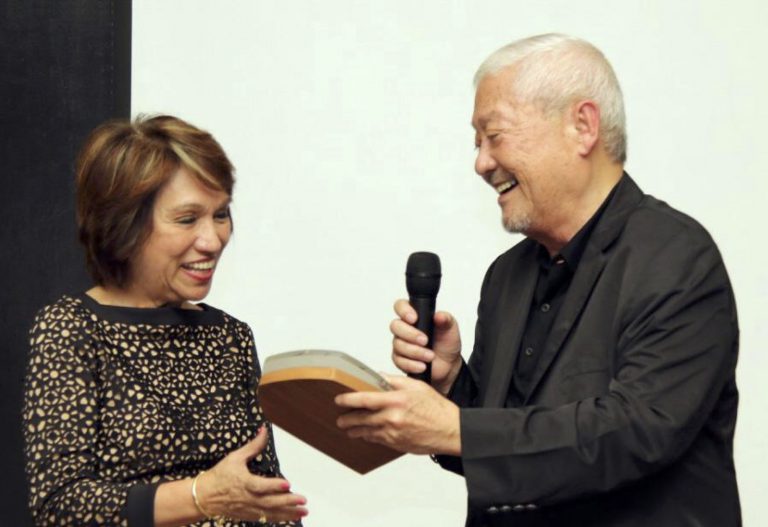 Jojo's 50th Year of Service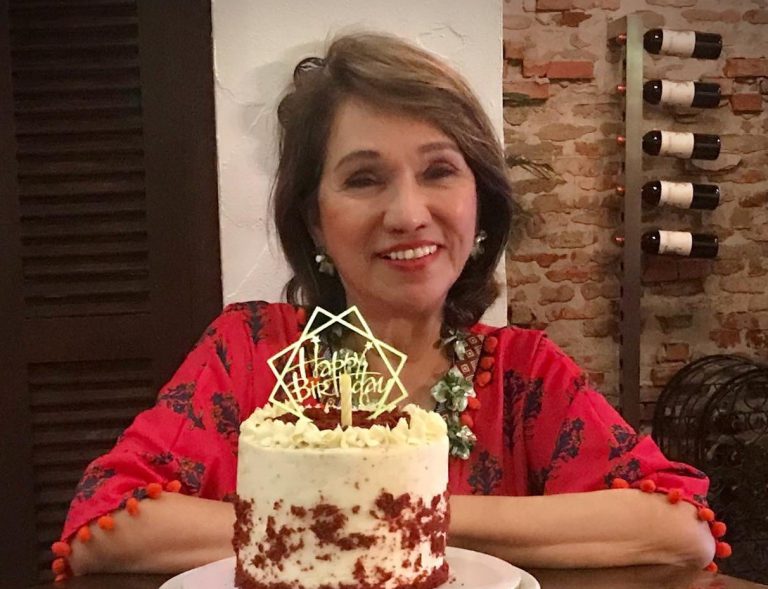 I hope you will forgive me for being so effusive, but I really love my work! And also, it must be the Christmas spirit!
I would like to wish you all a blessed Christmas and a Happy New Year!
ROBERTO V. ONGPIN
Chairman